At Perth City Cleaners, We Love The Jobs You Hate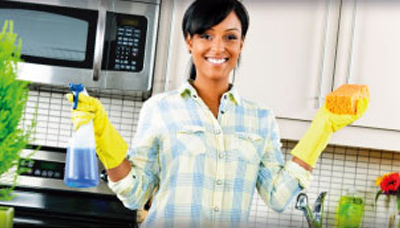 Perth residents prefer us over the other housekeeping companies because the quality of services we offer them is unparalleled. We offer our clients the best value for their money. We understand that the cleaning needs for each household are different. Thus, we offer a wide range of cleaning packages to meet the individual requirements of our clients. We make sure that our cleaning methods are not only safe but also effective. Our network of trained housekeepers will make a deep analysis of the problem areas before starting cleaning your home.
We Clean Your Clock and Everything Else
We, at Perth City Cleaners will make sure that your home is throughly clean. We will ensure you get the clean and healthy environment you deserve. We will take the time to listen to your cleaning needs and we guarantee you spotless cleaning every time.
Most of the time, our network would bring in the cleaning supplies and equipment to clean your home. However, if you prefer us to use other cleaning supplies like your vacuum, mop or broom for sanitation and hygienic reasons, we are flexible to follow your requests. We offer regular cleaning daily, weekly, twice a week, every three weeks or monthly. We also offer one-time services for all those occasions when you just need some extra help.
Share Your Thoughts
We listen to our customers. We discovered that the most successful way to clean our clients home is by truly understanding their preferences. We love it when you share your thoughts, ideas and questions with us. So don't be shy, call us, we love to listen.

Below you will find a detailed list of our services, grouped by area:
Clean and sanitise fridge interior/exterior
Clean and sanitise microwave interior/exterior
Clean appliance exteriors
Clean range hood
Scrub sinks around facet and drain area
Clean oven interior and exterior
Clean taps
Clean splashbacks
Clean stovetop
Clean and sanitise bench tops
Clean interior/exterior of cupboards (3 metres high)

Dust surfaces
Dust skirting boards
Dust window sills and tracks – 3 metres high
Polishing
Clean door trimmings and handles
Vacuum carpets
Mop all surface types (vinyl, tiles, wooden flooring)
Interior cobwebs removed - 3 metres high
Clean interior windows only - 3 metres high

Disinfect the toilet
Sanitise the basin
Clean sink and taps
Clean mirrors with a streak free solution
Clean splash backs and vanity surfaces
Clean cupboard interior/exterior
Clean bath or shower unit to remove grime

Clean cupboard interior
Clean cupboard exterior
Clean mirrors